Few brands are as evocative of the lost wealth, power and prestige of the Romanov dynasty as Faberge, and 100 years on from the bloody revolution of 1917 many these incredible artefacts remains behind closed doors. Director Patrick Mark reveals how FABERGÉ: A LIFE OF ITS OWN – released On Demand, DVD and Blu-ray from 10th April – gained access to the breathtaking objects and stories behind Elizabeth II's own Royal Collection, as well as capturing on camera the eluside Winter Egg of 1913.
How did the idea of Fabergé: A Life of its Own develop and what makes this such a fascinating story?
The idea came from my co-producer Ludovic Lindsay who had seen a badly made TV documentary about Fabergé and suggested that we should do something altogether more ambitious. Ludo and I teamed up with Alice Ilich, a world-renowned Fabergé expert who became another co-producer, and we got the film underway. We were attracted to the subject matter because 'Fabergé' is literally a household name, but the true story of the firm, and its achievements is little known. Our film follows the journey of the Fabergé name, from Imperial Russia until the present day. And that journey encompasses romance, war, revolution, greed, envy, lust and astonishing creativity – a powerful set of ingredients for any filmmaker.
What can you tell us about the Fabergé items in the royal collection and how did you go about getting access to them?
One of the Royal Collection's remits is actively to encourage access, under certain conditions, to the amazing artworks accumulated by generations of the British monarchy. Added to this, we were fortunate to have several connections with the Royal Collection so access was relatively straightforward. There are seven generations of British royalty who collected (or still collect) Fabergé starting with Queen Victoria and continuing into the present day with the Prince of Wales. The result is one of the most important Fabergé collections in the world, almost exclusively formed of gifts exchanged between the Russian, Danish and British royal families. Our production team was faced with the impossible task of chosing from more than 500 pieces in the Royal Collection a small selection to film.
In the end, we were very grateful to be granted filming access to the Mosaic Egg of 1914, the Colonnade Egg of 1910 and several other spectacular Fabergé objects. The Mosaic Egg, one of the most beautiful Imperial Eggs ever created by the firm, was given by Tsar Nicholas II to his wife Tsarina Alexandra as an Easter gift in 1910. After the Revolution it came to London and, according to Royal Collection records, "it was purchased by King George V from Cameo Corner, London, on 22 May 1933 for £250 'half-cost', probably for Queen Mary's birthday on 26 May." It's almost impossible to estimate the value of the egg today (in any case, an academic exercise as it's very definitely not for sale) but it would surely be in excess of £30m.
The Winter Egg is clearly the set-piece of the film, but what is it that makes it so special and how did you track it down?
In our film we are delighted to reveal the long-hidden Winter Egg, regarded by many Fabergé authorities as the single most spectacular and valuable object ever made by the company. Interestingly it was designed by the same young woman who created the Mosaic Egg mentioned above. Her name was Alma Pihl and she was 23-years old when she was given the huge responsibility of designing an Imperial Egg to be given to the Empress Maria Fedorovna at Easter 1913.
Alma's egg, known simply as the Winter Egg, is an exquisitely delicate fusion of rock crystal, platinum and rose diamonds, with a charming basket of hardstone wood anemones hidden inside as the egg's 'surprise' (many of Fabergé's eggs contained a surprise gift within them). It's hard to describe the breath-taking overall effect – please watch our film – but the egg evokes the melting ice and new flowers at the end of a pitiless Russian Winter: the ultimate Easter egg. Value today? There are rumours of $60-70m. But there are no signs that His Highness the princely owner has any intention of parting with his prize possession.
It seems slightly surreal that these beautiful and intricate works of art are so closely linked to such an ugly and violent world-shaping event. Is that part of the allure?
It's true that Fabergé's delicate objects, and especially the Imperial Eggs, will always be somehow associated with the Russian Revolution of 1917. In our film we have been careful to balance our exploration of Fabergé with the wider social and historical context in Russia in the first part of the twentieth century. On one level a costly Fabergé egg can be seen as a pointless and even offensive bauble of the autocratic Romanov regime, a perfect symbol of Imperial decadence at a time when the vast majority of Russians were struggling with abject poverty and even famine. But these eggs were never meant for public display.
These are private gifts, each one of them loaded with powerful personal symbolism for the Tsar's family: portraits of people, places and events that had great emotional resonance. Quite apart from the fifty Imperial eggs, Fabergé produced as many as 200,000 other unique objects, from cigarette cases to knitting needles, from decorative hardstone animals to all kinds of jewellery. In pre-Revolutionary Russia, these objects would always have been out of reach of the peasantry; but a Fabergé crochet hook, for example, would have only cost the equivalent of perhaps £60 in 1910, affordable to the rapidly expanding middle classes of Moscow and St Petersburg.
What were your favourite objects encountered during the making of Fabergé: A Life of its Own?
I would like to pick two objects, both briefly shown in our film and both by gracious permission of Her Majesty the Queen and the Royal Collection. The first is a tiny carved stone model of HM King Edward VII's beloved Norfolk terrier called Caesar. It's typical of Fabergé's hardstone animal figurines, in this case made from chalcedony and embellished with gold, enamel and rubies. As in real life, Fabergé's Caesar wears a little collar reading, 'I belong to the King'.
Poor Caesar was inconsolable when the King died in May 1910 and wandered the corridors of Buckingham Palace looking for his master. There is a photograph of him trotting along behind the royal cortége at the funeral. The second item is an electric blue guilloche enamel cigarette case with a sinuous diamond-set snake entwined around the front and back of the box. The case has a complex provenance in that it was given to King Edward VII by his favourite mistress, Mrs George Keppel, in 1908. On the King's death in 1910, Queen Alexandra generously gave the case back to Mrs Keppel as a memento. And finally, towards the end of her life in 1936, Mrs Keppel presented it to Queen Mary to ensure that it would forever remain in the Royal Collection.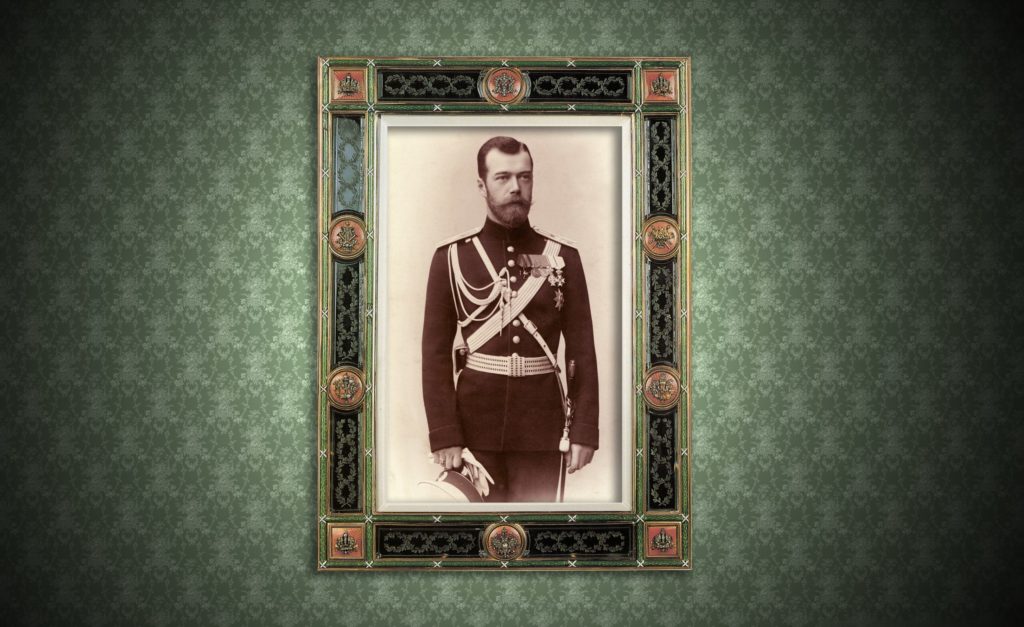 Were there any eggs you would have liked to get access to but for whatever reason it didn't work out?
We were desperate to access the Winter Egg and for various reasons this proved impossible, meaning that the cinema version of our film therefore did not include it. Very recently we were kindly allowed access to the Winter Egg and we are therefore delighted to present, exclusively on DVD and iTunes, Fabergé's ultimate masterpiece for the first time.
Do you think there are ethical issues with how many Fabergé pieces are owned by private collectors – and concentrated around particular collectors – compared to the number that are accessible to the public in museums and galleries?
One of the most appealing things about Fabergé is its mystique, its rarity and its exclusivity. It's true that there are some very private collections that will never be shown to the public, but there are so many other opportunities to see Fabergé around the world. The permanent collection of Viktor Vekselberg at the Shuvalov Palce in St Petersburg is one magnificent example. The Virginia Museum of Fine Arts collection in Richmond, Va been displayed all over the world. And the Royal Collection of Fabergé is also often presented in new exhibitions. The next one will be 'Fabergé: From St Petersburg to Sandringham' at the Sainsbury Centre in Norwich, 14 October 2017 – 11 February 2018.
FABERGÉ: A LIFE OF ITS OWN will be released On Demand, DVD & Blu-ray from 10th April. For more stories of royal treasures, subscribe to History of Royals and save 40% on the cover price